After careers as a marketing executive in Corporate America and then as a residential Realtor, Michelle Cooper felt she was ready for a professional change. In a conversation with a friend and colleague, Michelle mentioned some of the unique challenges of a real estate career. Her friend thought all of about 5 seconds and said, "You need to become a professional organizer!" Michelle's strong organizational and interpersonal skills served her well as a Realtor, and as soon as she heard the suggestion, she knew it was the right fit!
After reaffirming her expertise with extensive research into the professional organizing business, all the pieces came together, and Put It There was formed in 2003. She immediately became a member of NAPO, the National Association of Professional Organizers and NAPO-GA. In 2007, she became a Certified Professional Organizer, CPO, as a member of the first group to pass an exam and qualify for the title.
Also in 2007, Michelle saw her business grow enough to where she knew she needed another set of hands. Eileen Garber adds an enormous amount of enthusiasm and client support. Michelle and Eileen share the same goals and a genuine desire to help others. With continued growth through the years and with Laura Marshall being a phenomenal assistant on several big client projects, Michelle asked Laura to join the team. Lastly, Michelle met with Rebecca Nathan who expressed interest in the organizing industry. She had immediate rapport with several clients and from the start was instrumental in helping Michelle with clients. So, Michelle is thrilled to have Laura and Rebecca finish off the Put It There team.
Since 2003, Put It There is going strong and is recognized as a leading organizing company in the Atlanta area. Who knows where the future will take it, but one thing is for sure. Good client relationships built on respect, trust and confidence will never change!
---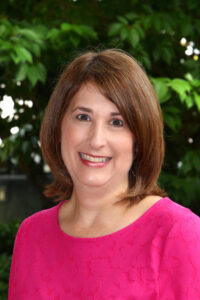 Michelle Cooper
An Atlanta native and mother of 2 children, Michelle Cooper was born with good organizational skills and has continued to sharpen them. Armed with a business degree from the University of Florida, she began her career in Corporate America in 1990. Within a few years, she decided to follow in her mother's footsteps and build her own business as a professional Realtor. In 1994 she embarked on a successful and extremely busy career with Harry Norman, Realtors in Atlanta.
While Put It There was growing and thriving, Michelle began pondering how she could truly make a difference in the lives of children. She began speaking with a fellow Organizer, Michelle Grey, who shared similar goals. Together, they decided to apply their knowledge and experience towards empowering children with the organizational skills needed to become more successful and confident both at school and at home. They did extensive research on the various aspects of individual learning styles and brain function, and more specifically how to identify an individual's learning style. The results of their combined efforts led to the creation of Student Organizers of Atlanta and their comprehensive method they use to design organizational systems that accommodate each student's unique needs.
Michelle truly finds her work with both Put It There and Student Organizers of Atlanta extremely rewarding and enjoys meeting and working with each and every one of her clients.
---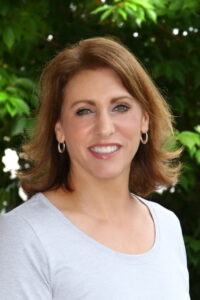 Eileen Garber
Eileen has been organizing for her family and friends since high school. Her friends' moms loved when Eileen would come to their house because that meant the pantry and refrigerator got organized!
Armed with a Bachelor of Arts degree from Southern Methodist University, Eileen worked in various jobs from advertising to cosmetic sales before becoming a mother and raising her 2 children, now ages 22 and 20. She has led successful Multi-Level Marketing businesses with her strong networking, sales and client satisfaction skills.
Eileen joined NAPO and NAPO-GA in 2009 and has made organizing her career since then. Her previous career experience, combined with her innate gift of empathy, sensitivity, organization, and fabulous sense of humor allows her to be very successful in helping clients reach their organizing goals. She has gained experience in packing and moving projects as well as paper management and chronic disorganization. She has found her true passion and loves helping clients see tangible results.
---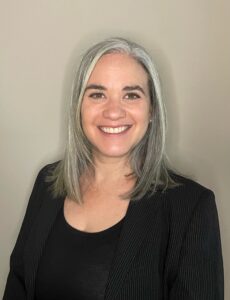 Rebecca Nathan
Rebecca has always been described as an extremely organized person. This talent for organization has been an asset throughout her life. After receiving a Bachelor's degree from the University of Georgia, Rebecca began her career as an elementary school teacher. From there she moved into the Corporate world where she made her mark for the next 13 years. During that time, her organizational skills and eye for detail were used to maximize efficiency through process and people within Human Resources at Fortune 500 Companies. When reviewing a process, she focused on the skill set required in addition to the task, ensuring a clear delineation of accountabilities. While managing people, Rebecca reviewed workload, task difficulty, and historical trends to ensure hiring numbers were achieved within financial goals.
Within her personal life, she has incorporated, implemented and revised routines that have allowed her neurodiverse and neurotypical family of 4 to successfully coexist. This has included family calendars, color coding activities, schedules, checklists, organizing a safe pantry to accommodate severe food allergies, and helping to "teach" what cleaning up means through patience and positive reinforcement.
Since joining Put It There, she has lived out her passion through decluttering, organizing, and streamlining based on the client's need. She brings a positive attitude and empathetic nature to each of her jobs.
---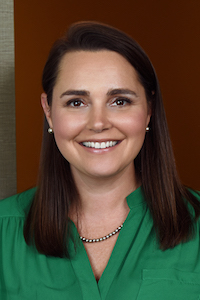 Laura Marshall
As a working mom to a young son, Laura knew what it can feel like to have a busy schedule and the importance of having a relaxing oasis to come home to after a long day. So, after spending over 20 years in the hospitality industry, Laura was inspired to use the productivity and organizational skills she developed to pursue her passion: helping others create their own functional spaces at home, so their home is a relaxation destination as well. She is passionately curious, always striving to learn something new. This is one reason she loves organizing, as there is never just one way to achieve success. Last, but definitely not least, Laura lives to have fun! Being an organizer is not just a job; it is a calling. She loves it and want your organizing experience to be fun too!
---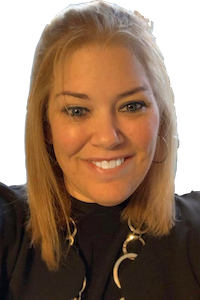 Ann Mancuso
Ann Mancuso was born and raised in Hartford, CT. She has always had a passion for organizing and when the time came to follow her dreams, after a successful 23-year paralegal career, she became a Professional Organizer. Ann always says that everyone has a given talent and hers is organization. Her ability to see a space and organize it in a way that is functional and easily maintained is her end goal. She believes all items in your home should have their own home so they can be found within seconds. In addition to her passion for organizing, she decided to combine her love of real estate (as a realtor with Marshall Berch Realtors/Bolst) to assist clients in finding peace in their organized dream home oasis.
Ann is a proud mom of her teenaged son, whom she has raised as a single parent with the help of a small village. She loves sports of all kinds, including her beloved Red Sox and Atlanta United (the Benz is her second home). As a child she swam and played tennis. Her love of swimming continues today as a part-time swim instructor working with infants to 10 years old. She also works part-time at the Toco Hills Community Alliance as their operations assistant. She loves to volunteer and currently does so with Furnish with Love, supporting their vision in bringing families out of homelessness into furnished homes. She also supports The Atlanta Community Food Bank, Atlanta Union Mission, Atlanta Habitat for Humanity, and Wounded Warrior Project. Additionally, she volunteers at her son's high school as the PTSA VP of Communications and as one of the Care Closet Coordinators.
Ann's additional hobbies include walking, tennis and other sports, shopping, reading, beach adventures, board/card games, watercolor painting, other unique volunteering opportunities, and relaxing!
---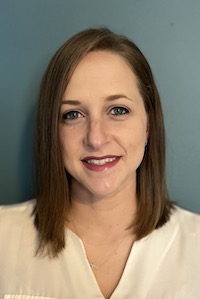 Christina Bryan
Christina Bryan is our Digital Media Manager. The mother of 2 has a Bachelors degree in Marketing and Sales from the University of West Georgia. With a career built in sales, she decided to take a step back and focus on family. Her couple of years as a stay-at-home mom showed her passion for organizing and interior design, making it a natural progression for her to join our team in marketing and media. Put It There has allowed her to learn something new every day and has grown her love for organizing even more. She is very proud to show others how to learn to love an organized lifestyle.